UK_Sub
Moderator

United Kingdom
2137 Posts
Posted - 11 Aug 2017 : 22:14:23
---
I've got a pair of thes I want to fit to my V4 doors.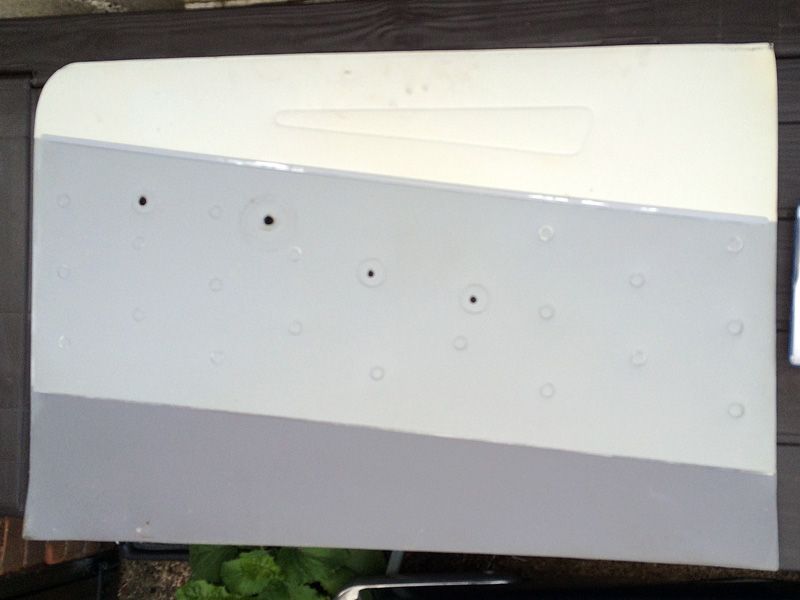 They are missing the square opening the V4 versions have, but all the other holes (window winder & door handle/rest) line up OK.

Looking at the 2-stroke door cards and the V4 door panel - it looks like these 3 holes line up quite nicely...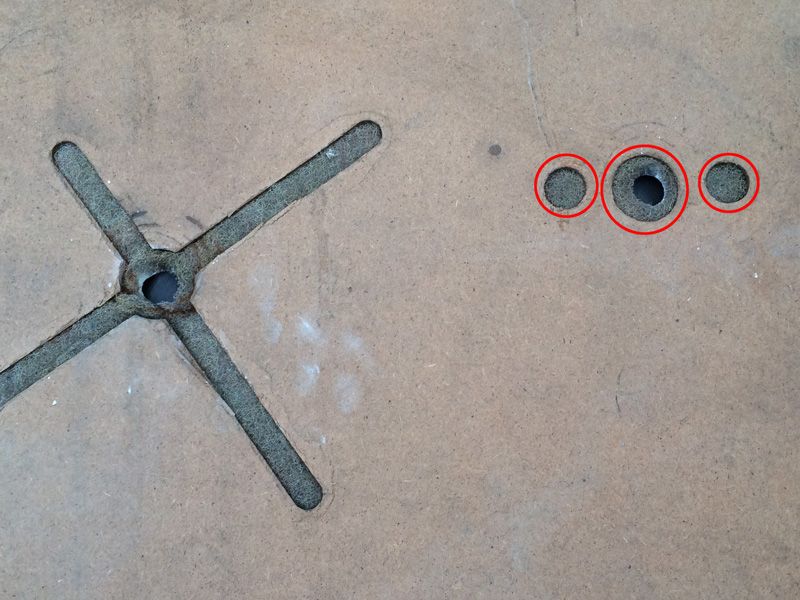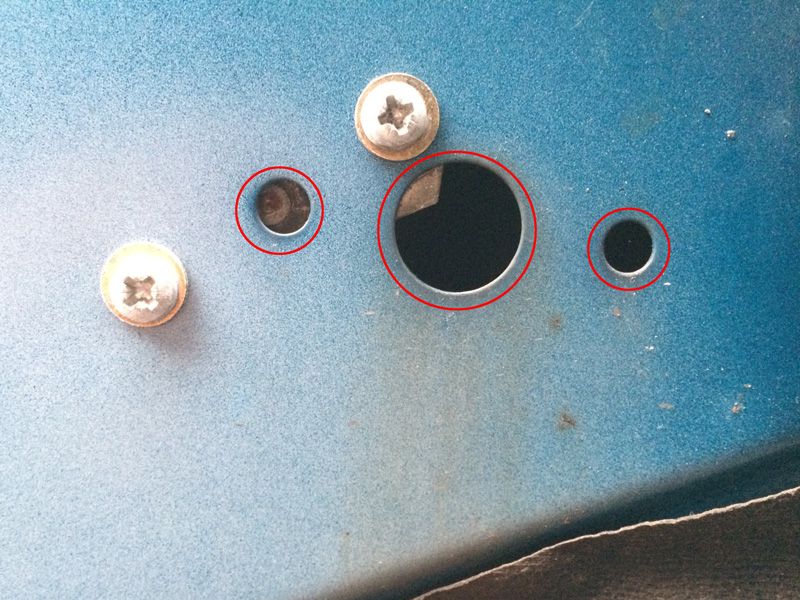 So I'm hoping I can source a 2-stroke door mechanism, that I presume has the corresponding link for a door handle. Not sure where I'm going to find one though!?!

---
Edited by - UK_Sub on 12 Aug 2017 18:01:31