apmanning
V4 Beginner

United Kingdom
61 Posts
Posted - 19 Jul 2010 : 13:00:28
---
OK, here goes with another "should be dead easy" sort of question...
I've had problems on and off with the indicator relay. An electrician eventually bypassed some of the original socket with wires. Indicators have stopped again and I thought I'd change the relay... only I forgot how the wires went (yes, I know, schoolboy error). The wiring diagram might as well be a Picasso sketch to my tiny brain.

There's a black wire from the left near the steering col, connected to a couple of others - is this the switch? then there's a brown wire which was used to connect from the original socket to the relay but from where to where? And which socket does the remaining pin go into?

I'm skint at the moment so can't get an electrician until i've exhausted all other avenues. You lot know more than most garages anyway
Woody
V4 Guru

United Kingdom
2530 Posts
Posted - 19 Jul 2010 : 21:26:52
---
Below is how it should be. Your car is the same age as mine. Auto-electricians are only concerned with getting the circuit working and are not concerned with originality hence the by-pass joints. He also appears not to have left you with a record of what he has done, which makes it difficult to diagnose future faults. I must drag out my spare (cut by previous owner) loom and refresh my memory of where everything goes. I studied and installed my harness back in 1991/2 and I have forgotten so much (pre-senile dimentia).
The two green wires at right go up this small spur to the main harness, and one goes via another spur to the Hazard warning switch on the dash panel. The other green wire goes to the multi-plug at the steering column to mate with a similar green wire in the column connecting to the terminal marked 54 on the direction indicator switch, visible by removing the two retaining screws and sliding the plastic cover to one side. The red wire is the power supply via the loom from the fuse-box terminal four(fuse 4) from the centre of vehicle at the front of the fuse-box, and should be live all the time The black spade cover should have a 21 printed on it. The grey wire goes via the loom up to the repeater lamp at bottom centre of the Speedometer. I have my plastic socket for the flasher unit mounted through the support bar with a screw and wing-nut for easy dismounting. It is still reachable in the event of changing the unit when the radio is in place.
In case you are wondering... the extra plate mounted to the underside of the dash is an old cigarette lighter receiver to be used with a lead light or if I mount a sat-nav.
Hope above helps.
The black wires you mention are more likely to be earth connections.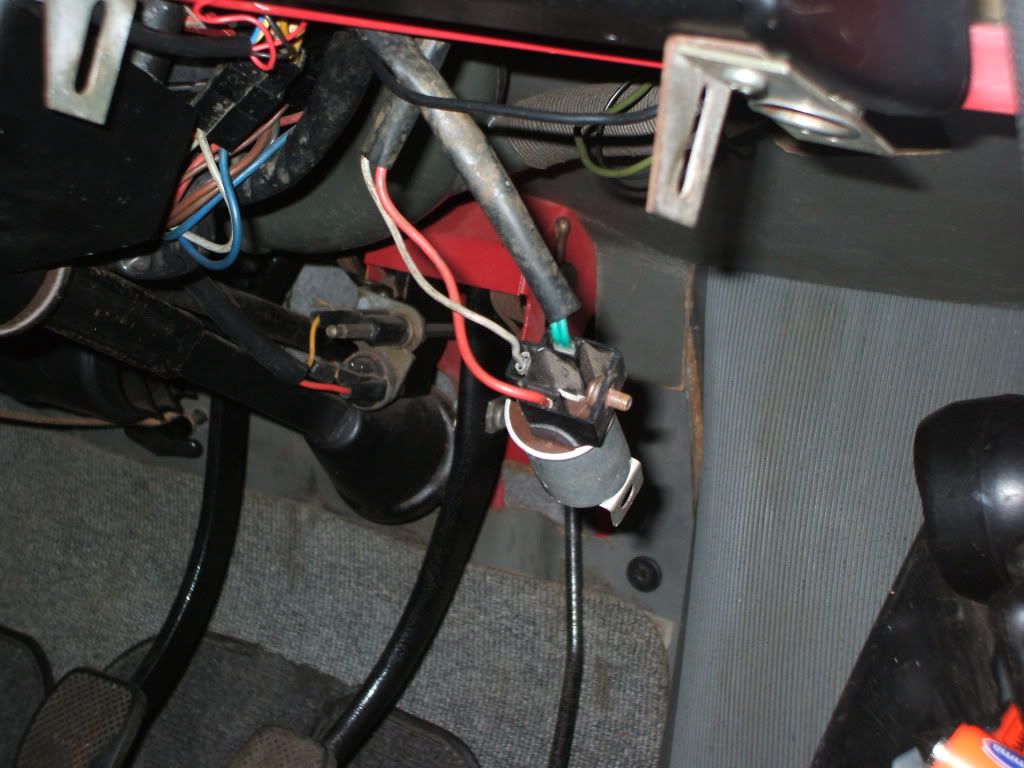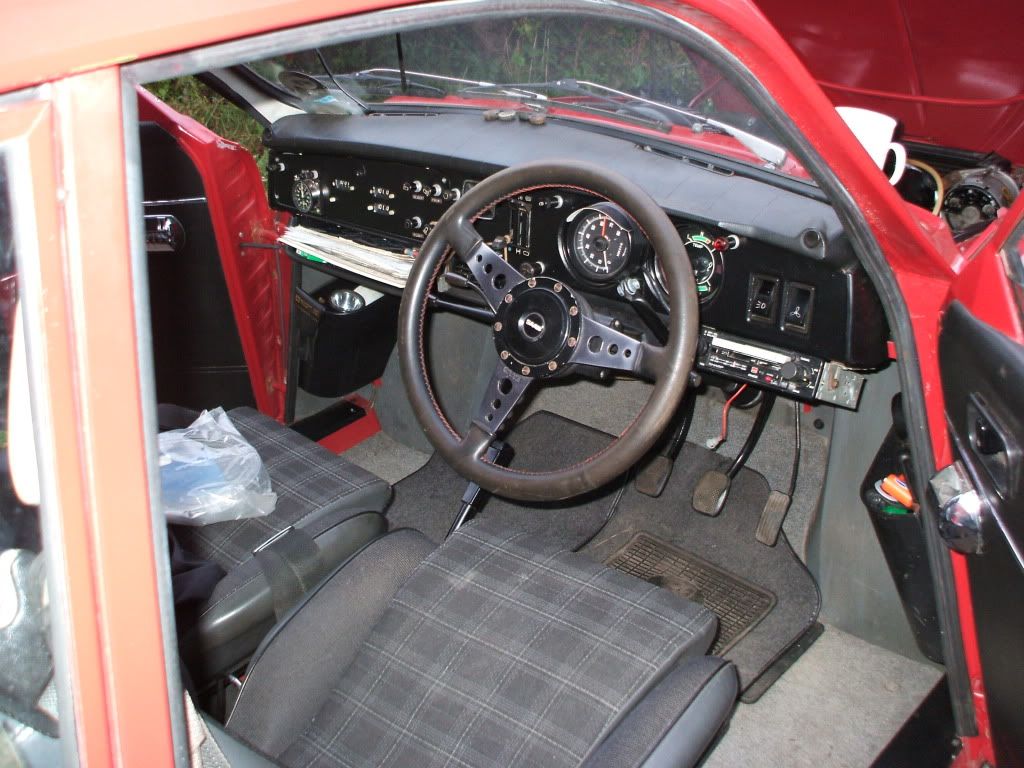 ---
Edited by - Woody on 19 Jul 2010 22:28:53